Rumbek, South Sudan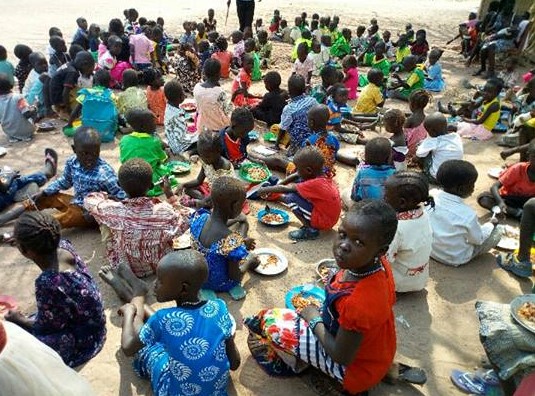 The children at Future Generation Primary School in Rumbek receive more than just education, they receive daily meals that help sustain them and give them hope.  The daily meals help them stay healthy and even alive during famines.
We are so thankful for the teachers, leaders, and staff that help foster a nurturing learning environment for these future leaders of South Sudan.
The beautiful, young women at Future Generation Primary School sing about the need for gender equality:
"Girl's education is much lower in South Sudan, we need support for girl's education"
We hope that through education we can continue the work of reconciliation, peace, and community building in South Sudan.