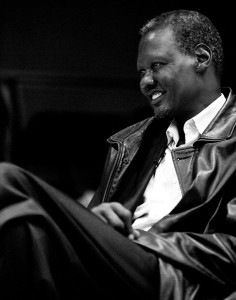 Mission
Sudan Sunrise works with individuals from diverse religious backgrounds and identities facilitating reconciliation efforts to ensure lasting peace in Sudan and South Sudan.
What We Do
Sudan Sunrise is committed to fulfill the dream of Manute Bol, former NBA player and Sudanese philanthropist, to support educational projects for children of all tribes and religions. Through grassroots initiatives on reconciliation, education, and community building, Sudan Sunrise supports projects that foster peace, hope, and forgiveness.
Manute Bol: A dream for education…
Much has been said and written about Manute Bol who passed away June 19, 2010, though most of the focus was on his fabulous nine-year career as the tallest person to ever play in the NBA. However, there was a much deeper side to the seven-foot seven native of Sudan. Manute's dream was "for children of all religions to attend school together in Sudan."
Read more about the Manute Bol school.
---
"Supporting Sudan Sunrise represents a golden opportunity for Americans of all faiths to "walk their talk" and to help a movement in Africa that could inspire a new way of overcoming animosities among nations and groups of people around the globe."
– George Gallup, Jr.
Founding Chairman, The George H. Gallup International Institute