June 3, 2020 Update:  Paul Nak is always so gracious with his time not only with the students at the Future Generation School but also with Sudan Sunrise.   Paul never misses an opportunity to discuss the successes (and setbacks) his students face.   At this particular moment his concerns are not only the children's education but also their health.  With the school closed for COVID he worries about the children being able to eat.  For some, the meal they receive at school may be the only meal they get.  After checking in with Paul this week he had this to say:
"The school administration brought some food items to all the vulnerable children who can't afford food during this lockdown (disabled and orphaned children).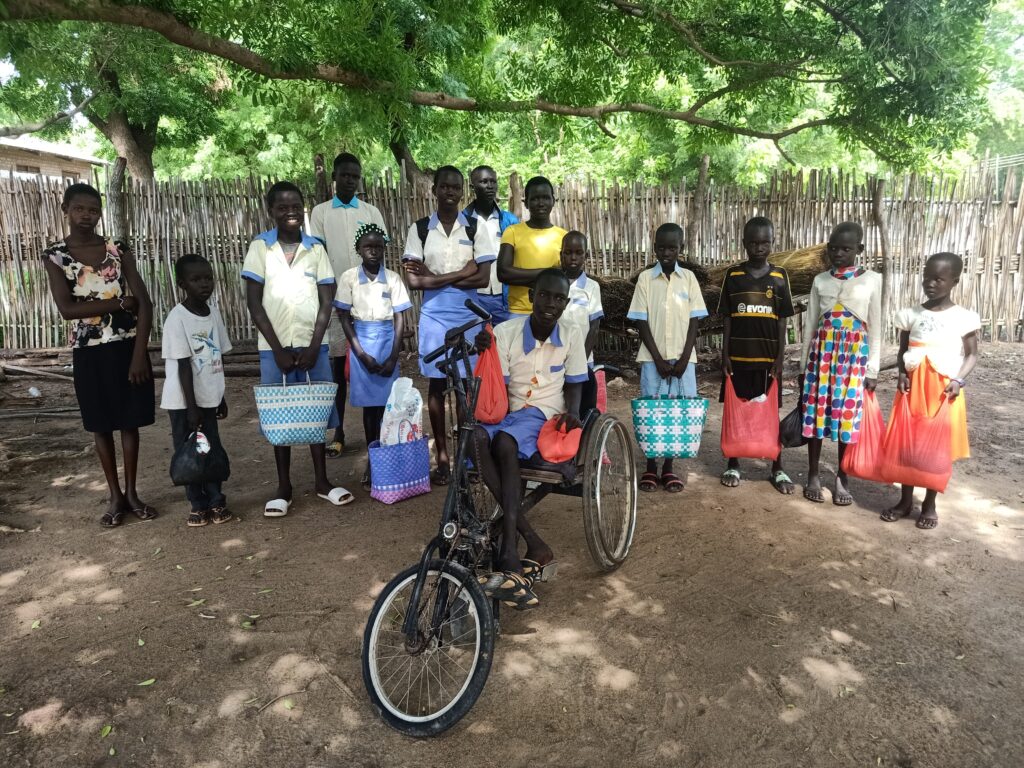 We specifically targeted this group of children at Future Generation School during this time….some couldn't even afford to buy uniforms before the lockdown.   The school management team has enrolled some of them for the upcoming semester at no cost to the student which will insure they continue to learn and eat."
February 24, 2020 Update:  Growth is a good sign!  The Future Generation School is in the process of adding two new classrooms thanks to the Diocese of Rumbek.  They are also currently working on support for a new drinking tap.  In addition, the community pooled their recourses and add a bamboo fence around the school. And how about this for some awesome news….Every single one of the Primary 8 students at the Future Generation School passed their National Exams! Way to go students and staff! Your hard work has certainly paid off!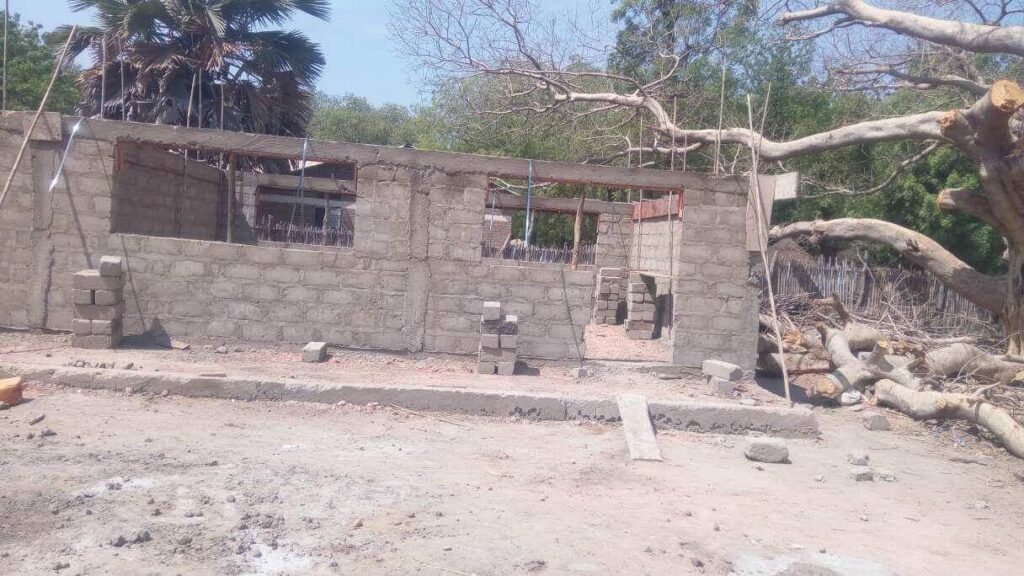 September 16, 2019 Update:  We were able to catch up with John Awan of the Future Generation Primary School in Rumbek and he shared with us some pics of the students!  We are so proud of all the children at FGPS and want to send out a special congratulations to the children pictured below on receiving top honors on their exams.  Keep up the good work!
April 7, 2019 Update:  As of the end of February the Future Generation Primary School is out of food supplies. For the 850 children enrolled in the school this is a big deal. This is the only meal that many of these students get to eat each day.
There are 19 teachers to cover all 850 students. (That's an average of 45 children per adult.) English, math, science, social studies, Christian religion, and mother tongue (Dinka)are all being taught. But as we all know, students that are well nourished stand a better chance of excelling in school. It's hard to concentrate when your stomach is empty.
Despite the lack of food, the first round of students will be taking their national exams this year. Head Master, John Awan, is very confident that the kids will do well.
Please see our donation page to make a contribution to this wonderful school!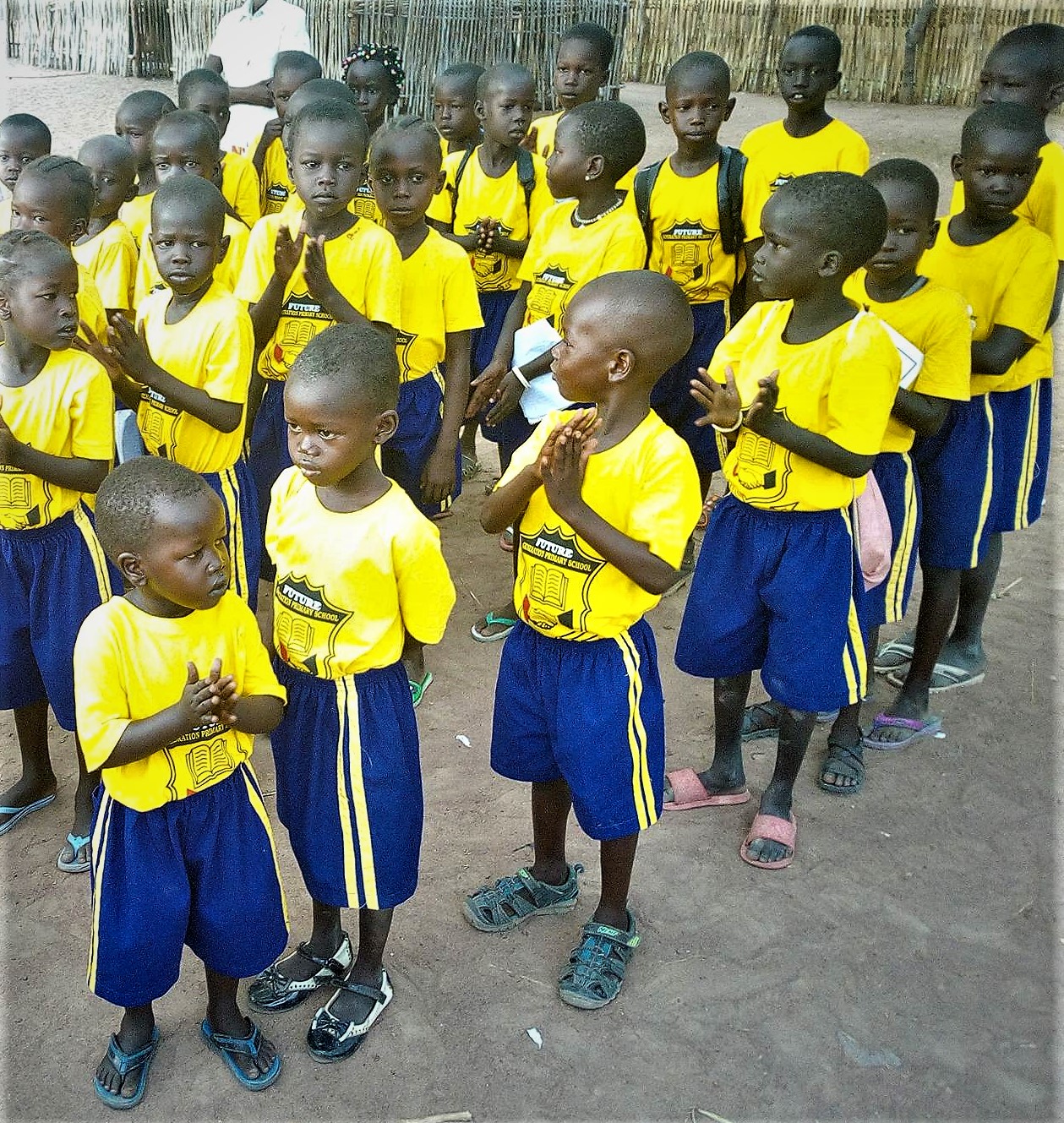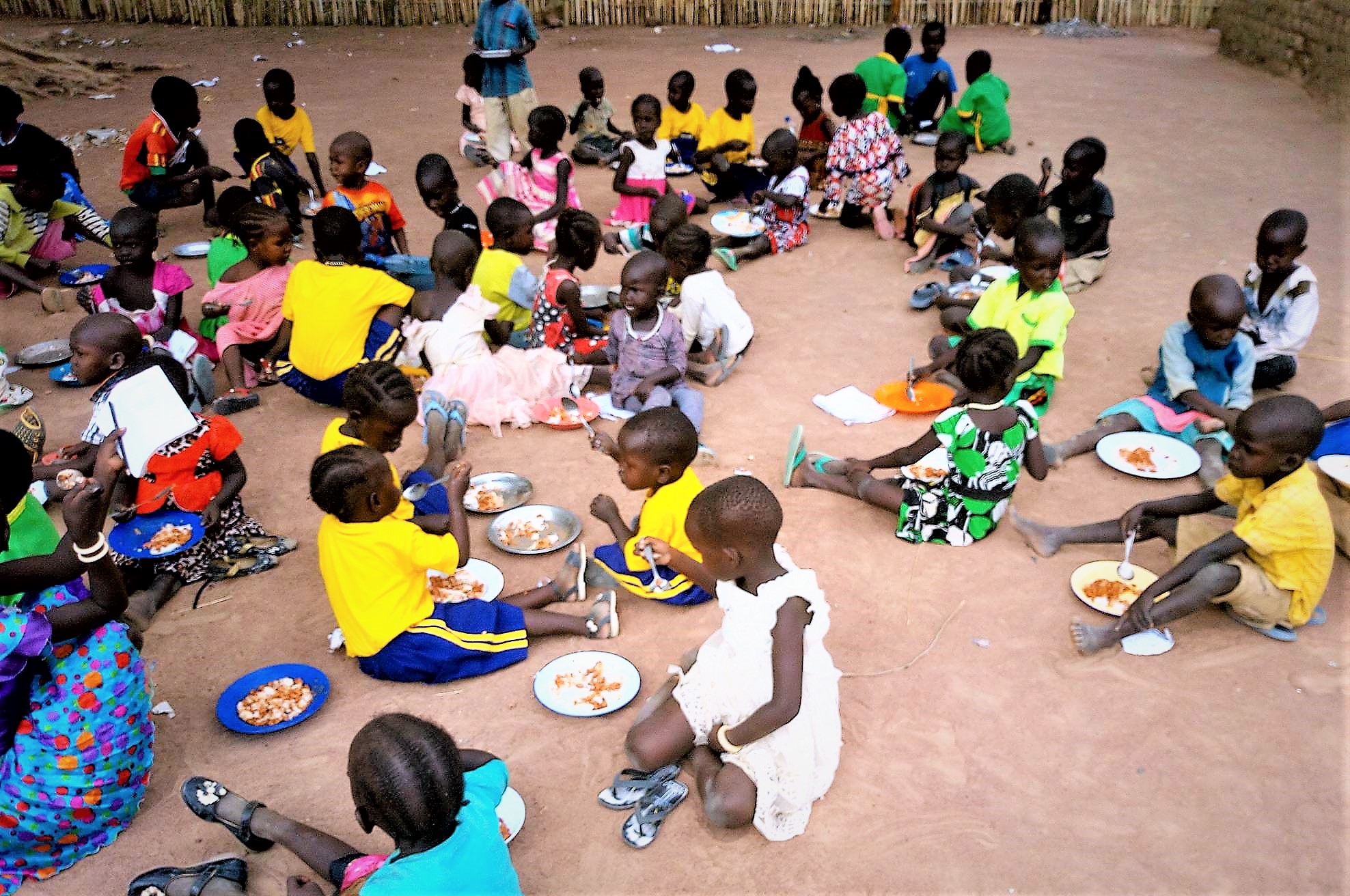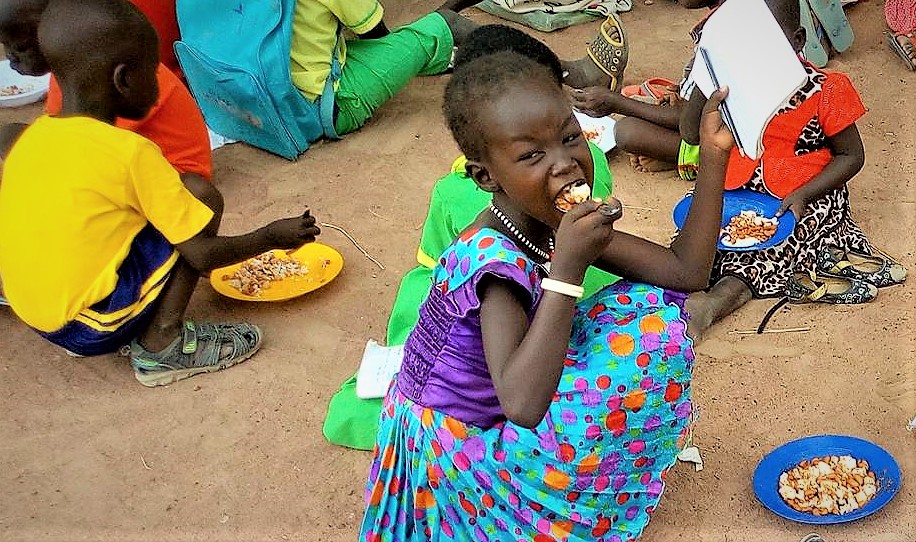 The beautiful children of Future Generation Primary School enjoy their daily lunch program and new uniforms in these pictures.
They are thankful for the support of our donors and will need continued support in the long term goal of education to bring about reconciliation, peace, and a better future for South Sudan.
Thanks for your support and if you'd like to be part of this wonderful school initiative, consider recurring donations on our donation page!
Urgent Appeal for the Future Generation Primary School in Rumbek, South Sudan
Pastor Paul Nak and Tom Prichard of Sudan Sunrise appeal for urgent help for the Future Generation Primary School in Rumbek, South Sudan.  In this time of conflict and food scarcity the school remains open, but both students and teachers are at risk for famine.
The Future Generation Primary School has students and faculty at risk for starvation in the current famine in South Sudan.  These are the gap months, when food has run out, and it will be months before any new harvests come in.  Only $450 a month will buy food for the 550 students at the school, and an additional $900 will compensate staff who guard and prepare the food, and pay the teachers.
This support will be beneficial in multiple ways, as the lives of students and faculty will be saved with this help, and the students will be able to continue their education.
100% of funds designated for the Future Generation Primary School will be sent to the school. For there we can strategically direct the food out to the children and faculty, $67.50 a day will feed the 550 children at the school.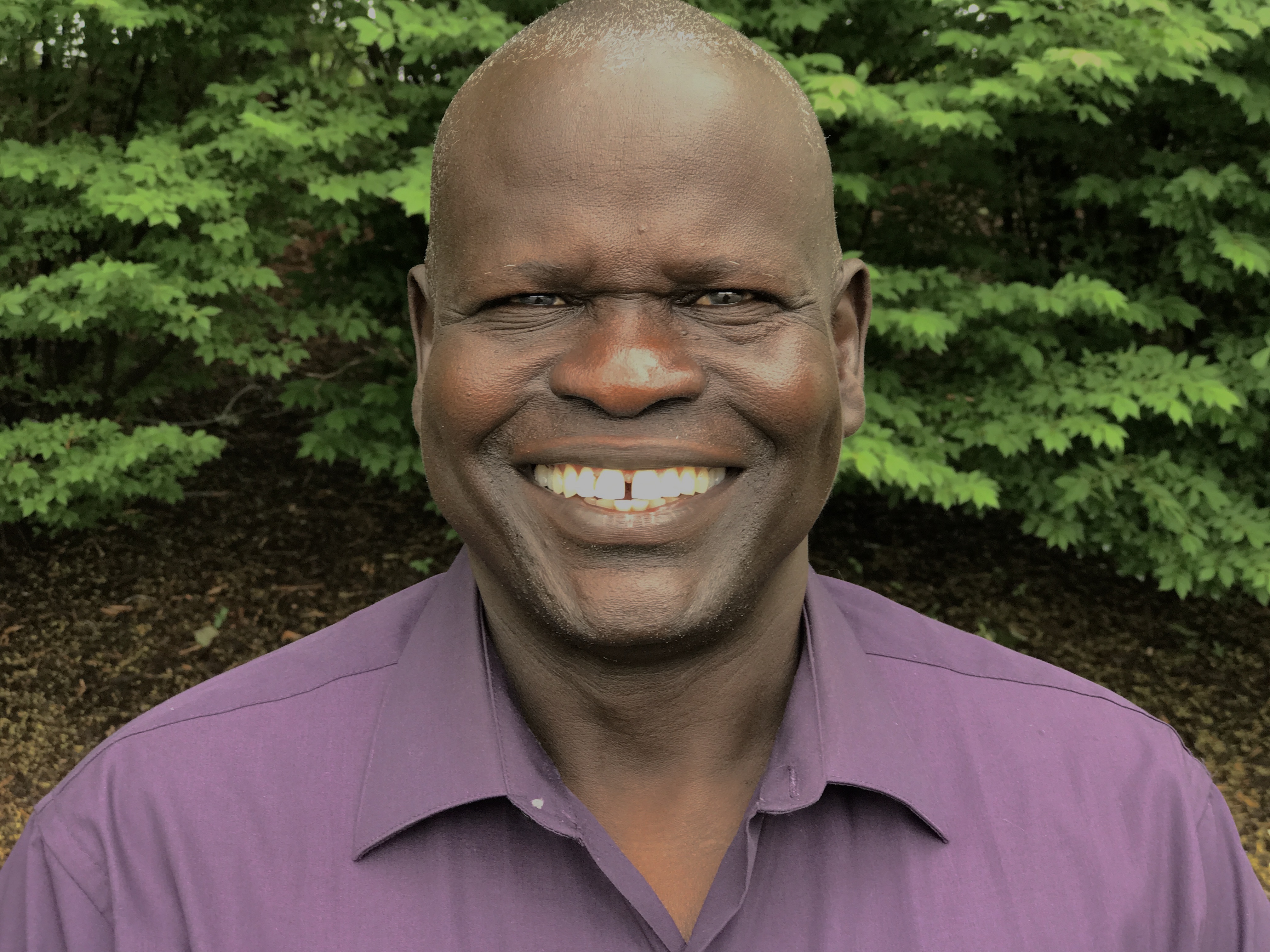 Pastor Paul Nak The project director, is an old friend of Sudan Sunrise.  Pastor Paul (an Episcopal/Anglican priest) was the senior pastor for the Sudanese Community Church in Kansas City for many years, and served as the Executive Director of the Sudan Council of Churches USA.  Pastor Paul was a key leader in 2004-2005 when we facilitated three relief efforts of South Sudanese who took relief to Darfurian refugees in Chad.  Pastor Paul is in close contact with the leaders of the school, and with them has identified how aid can be strategically directed to get food to the children and faculty.
If you are interested in getting involved please go here to make a difference!