Sudan Sunrise depends on the generous support from donors and partner organizations to facilitate education, reconciliation, and community development projects in South Sudan. We extend our deepest thanks to the partners listed below:

HUMANITY UNITED
Humanity United is a foundation dedicated to building peace and advancing human freedom. Learn more about our work in Sudan at Humanity United.

NBA CARES
The NBA Family is supporting education in South Sudan by raising awareness and funds to build new schools. Through partnership with Sudan Sunrise, NBA Cares is working to realize the dream of Manute Bol. Learn more: NBA.Cares

FRANKLIN ELECTRIC
Franklin Electric, the world's largest pump manufacturer, drilled a well for the Manute Bol school, and installed a solar powered submersible pump and a water tower so the children of Manute's school can have a continual, clean water supply. Franklin Electric

TSC GLOBAL
TSC Global partners with Sudan Sunrise to train local villagers how to use compressed earth block construction  and thin shell composite roofs to build schools. Learn More: TSC Global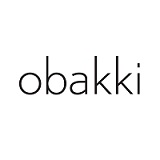 OBAKKI FOUNDATION
Obakki was founded in 2005 by Treana Peake. Based in Vancouver, the luxury label is an extension of Peake:  as an avid traveler and leading humanitarian, Peake's inspirations can be as diverse as cross-country road trips all the way to the cattle camps of South Sudan,  creating special and versatile pieces that connect customers to a real story. Learn More: Obakki Foundation
WAYS ORGANIZATIONS CAN PARTNER WITH US
We would love to speak with you about how your business, group or school can partner with Sudan Sunrise to bring education to South Sudan. Contact us today!
CONTACT US
For more information about how you can partner with us, please contact us directly.
Sudan Sunrise
10508 James Wren Way
Fairfax, VA 22030
Phone: (202) 499-6984
Email: [email protected]