Abraham's Story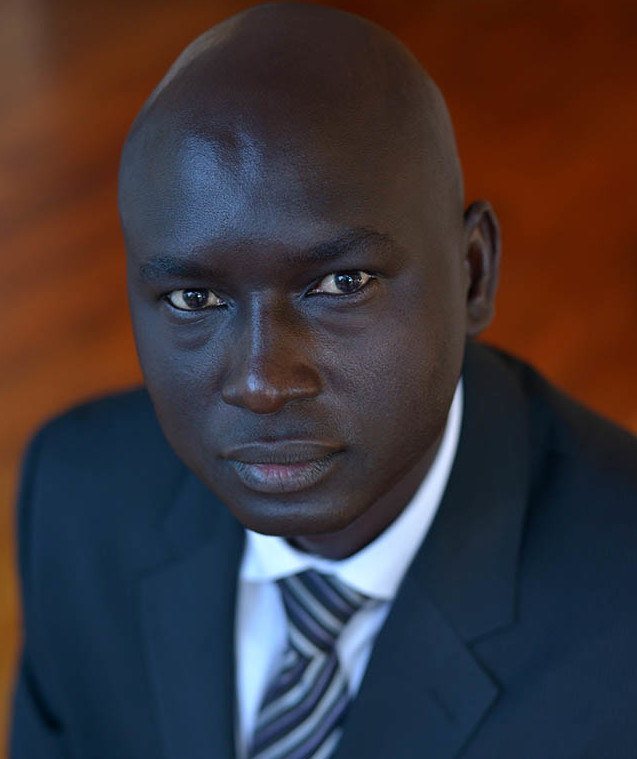 Abraham, a Lost Boy and director of the project, came from the village of Wunthou which is in Lake State in Nyang County. His dream is to start a school and build a well in Wunthou, something that has never happened there before. As he says, "I did not have the opportunities that others do because during my childhood there were no schools, no hospitals, clinics, or even a road. Myself and many other children of my time were left behind and failed to receive a quality education. Children today can have that chance with your support. Education can be the foundation of their development and it will teach them to become better citizens of Sudan and the world as a whole. You are able to be the difference for the children of Sudan and give them an opportunity for a better, more fulfilling, and more productive life."

I am very excited to share with you the story of my long journey which lasted 700-1000 miles. I walked this distance to seek safety and freedom. In the hot summer of 1987, I left my country when government troops from North Sudan invaded my hometown in South Sudan. My village was burned down and people were killed simply because they were Christian. Houses were looted and livestock was taken. When the attack started I immediately escaped and ran for my life from the enemy. Soon after I joined other escapees and fled to Ethiopia (the neighboring country to the East) for safety. I walked nearly one thousands miles during the 3 months and endured many hardships without my mom or any of my siblings. Along the way I lost many friends and relatives. We faced constant attack by animals. A lack of food, water, and the very hot sun took the lives of many lost boys and girls. Some of us were as young as 6 or 7 and we saw dead bodies around us daily. God provided a little food which we found and ate. This helped us to reach Ethiopia. I will never forget this unfathomable journey until I die. I survived the long walk and it was that journey which molded me into a man today. I lived in Ethiopia for three years but I kept thinking about my mother and siblings that I left behind, now knowing whether they were alive or dead. To this day, I do not know where they are.

In 1990, another war erupted. This time it was between the Ethiopian government and the rebels. It was very horrific because the danger could not be controlled and this lead me to escape back to Sudan. I walked another 700-1000 miles with the aid of mutikali (a flat shoe cut out from car tires to cover your feet with). I crossed the Gilo River. This river had drowned many lost boys who did not know how to swim and I lost numerous friends there. After crossing the river, I continued to walk to Sudan via Kenya. We were all very determined because God had planted hope in our hearts. Every place that we reached, there were more lost boys that we ran into. God helped protect us from the dangers of that journey and he continues to do so. There was no food, water, or shelter but he provided and protected. I arrived in Kenya's Kakuma refugee camp sick and continued to be sick for 3 months. It took a long time for me to heal and walk again. The Kakuma refugee camp was created in 1992 in response to the arrival of lost boys and girls from Sudan.

I did not have the opportunities that others do because during my childhood there were no schools, no hospitals, clinics, or even a road. Myself and many other children of my time were left behind and failed to receive a quality education. Children today can have that chance with your support. Education can be the foundation of their development and it will teach them to become better citizens of Sudan and of the world as a whole. You are able to be the differnce for the children of Sudan and give them an opportunity for a better, more fulfilling and more productive life.