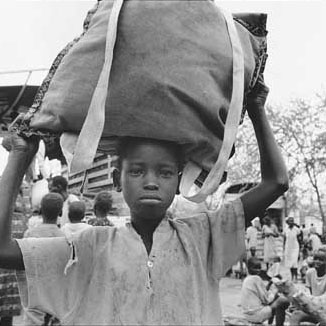 The Lost Boys Education Operation: The United Nations has just recently stated that, due to ongoing conflict, South Sudan has the lowest level of education in the world, with the majority of children not finishing primary school. Our mission is to support primary schools in Southern Sudan during their time of need. We understand the importance of educating South Sudanese children so that they may grow and have a better future. Our goal is to help them obtain an education which will give them the knowledge and skills essential to improving their lives and communities.
Abraham, a Lost Boy and director of the project, came from the village of Wunthou which is in Lake State in Nyang County. His dream is to start a school and build a well in Wunthou, something that has never happened there before. As he says, "I did not have the opportunities that others do because during my childhood there were no schools, no hospitals, clinics, or even a road. Myself and many other children of my time were left behind and failed to receive a quality education. Children today can have that chance with your support. Education can be the foundation of their development and it will teach them to become better citizens of Sudan and the world as a whole. You are able to be the difference for the children of Sudan and give them an opportunity for a better, more fulfilling, and more productive life."
Thanks to an anonymous donor construction of latrines, a food storage building and kitchen for the Wunthou primary school was approved in May 2016, with construction ongoing.
Read more of Abraham's Story here.