March 22, 2018 UPDATE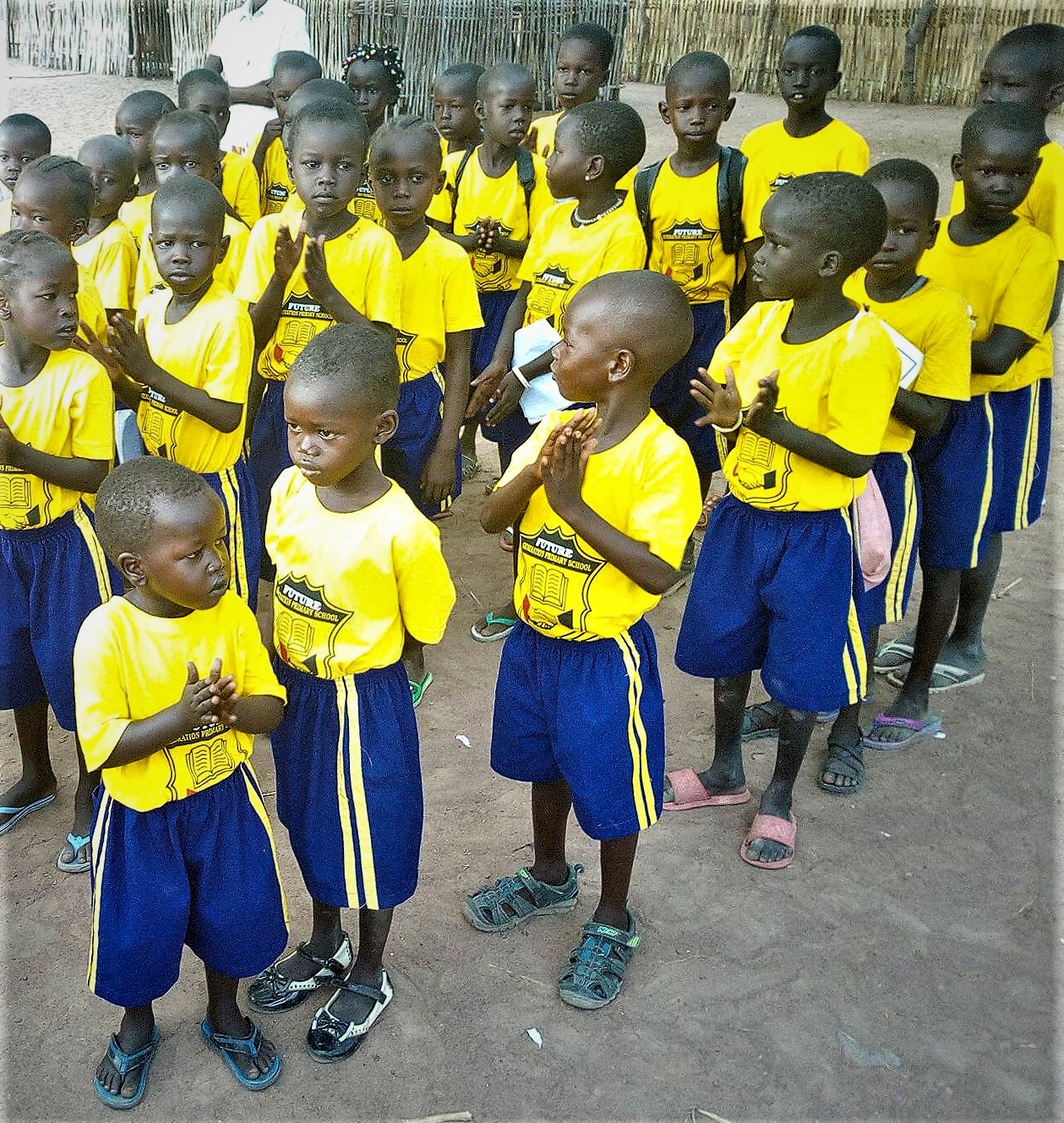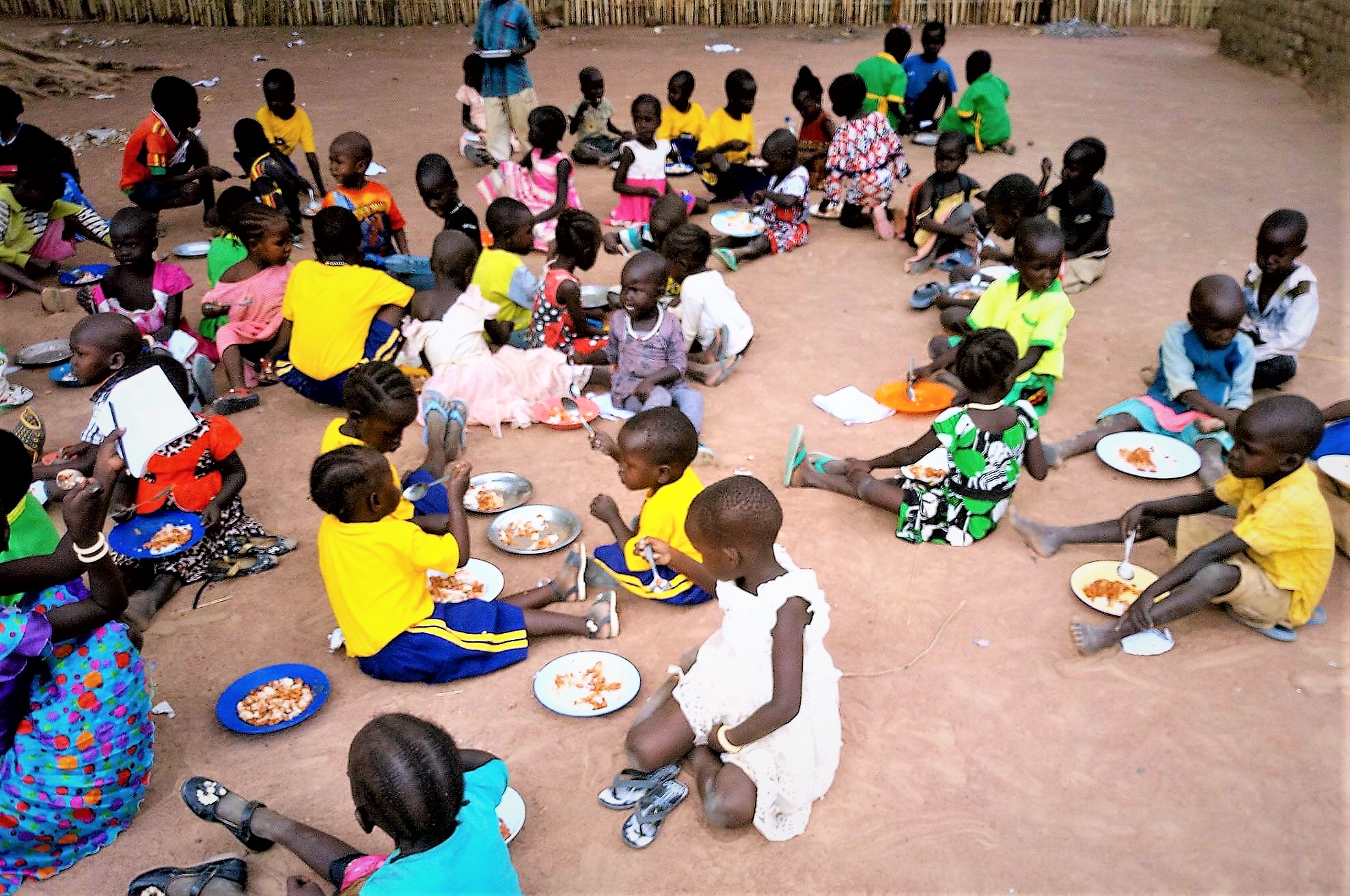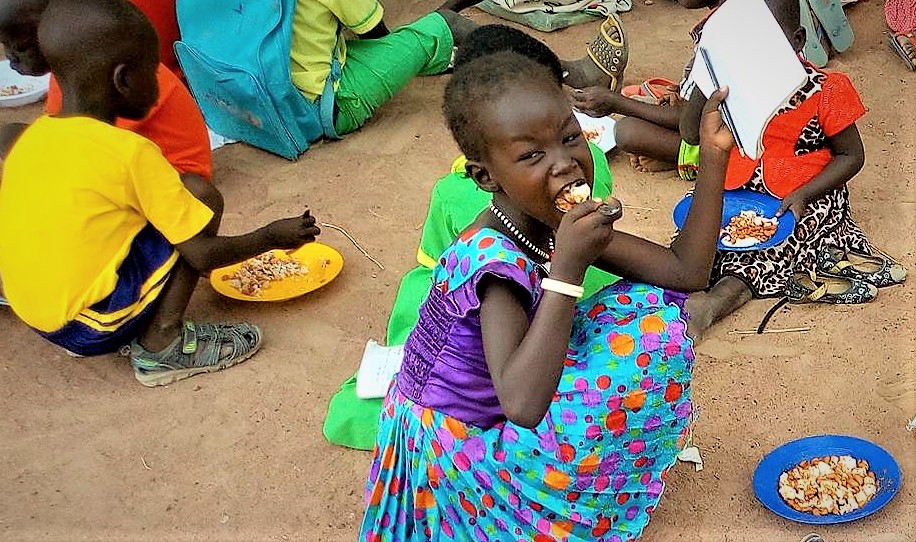 The beautiful children of Future Generation Primary School enjoy their daily lunch program and new uniforms in these pictures.
They are thankful for the support of our donors and will need continued support in the long term goal of education to bring about reconciliation, peace, and a better future for South Sudan.
Thanks for your support and if you'd like to be part of this wonderful school initiative, consider recurring donations on our donation page!
Urgent Appeal for the Future Generation Primary School in Rumbek, South Sudan
Pastor Paul Nak and Tom Prichard of Sudan Sunrise appeal for urgent help for the Future Generation Primary School in Rumbek, South Sudan.  In this time of conflict and food scarcity the school remains open, but both students and teachers are at risk for famine.
The Future Generation Primary School has students and faculty at risk for starvation in the current famine in South Sudan.  These are the gap months, when food has run out, and it will be months before any new harvests come in.  Only $450 a month will buy food for the 550 students at the school, and an additional $900 will compensate staff who guard and prepare the food, and pay the teachers.
This support will be beneficial in multiple ways, as the lives of students and faculty will be saved with this help, and the students will be able to continue their education.
100% of funds designated for the Future Generation Primary School will be sent to the school. For there we can strategically direct the food out to the children and faculty, $67.50 a day will feed the 550 children at the school.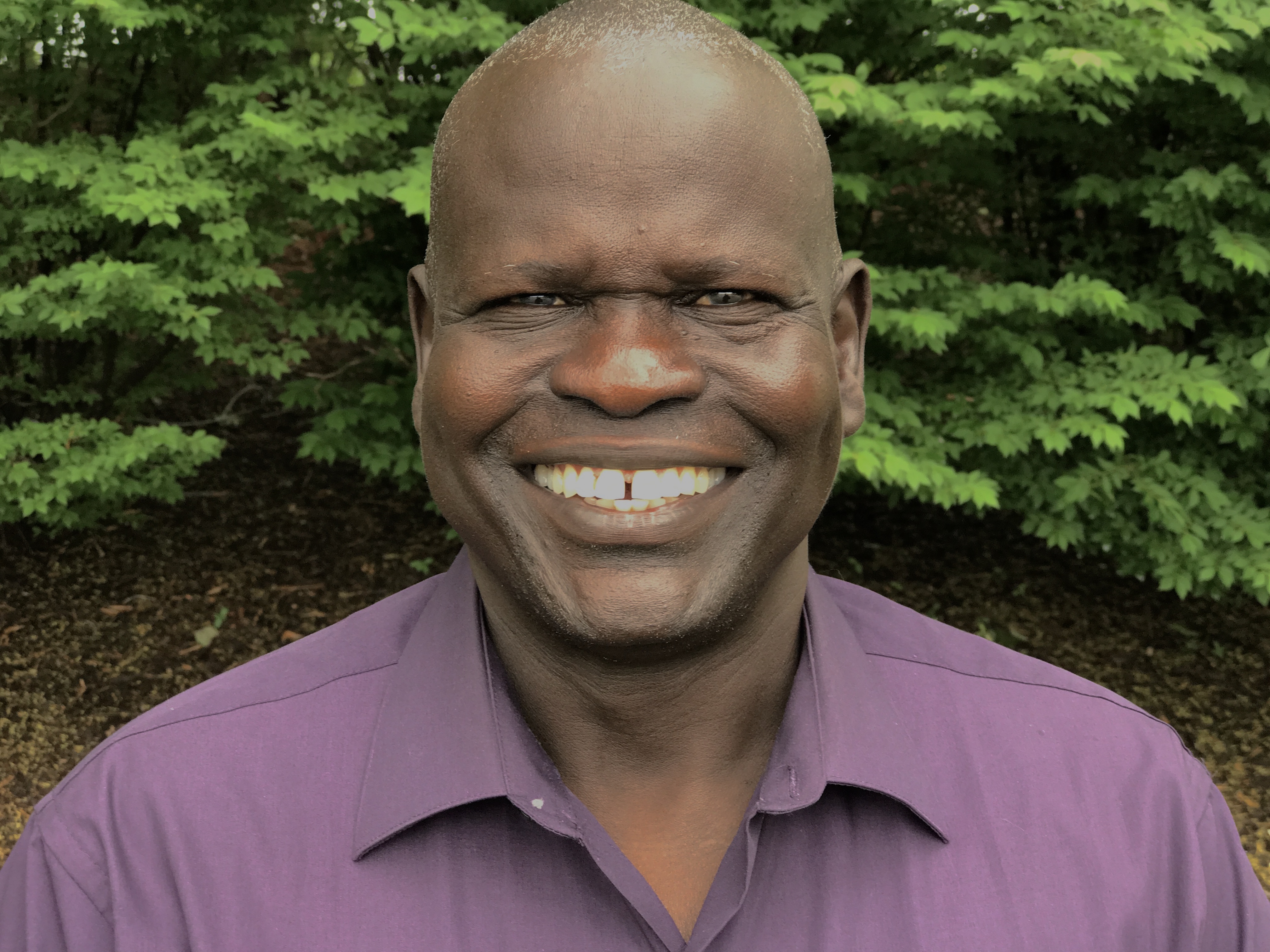 Pastor Paul Nak The project director, is an old friend of Sudan Sunrise.  Pastor Paul (an Episcopal/Anglican priest) was the senior pastor for the Sudanese Community Church in Kansas City for many years, and served as the Executive Director of the Sudan Council of Churches USA.  Pastor Paul was a key leader in 2004-2005 when we facilitated three relief efforts of South Sudanese who took relief to Darfurian refugees in Chad.  Pastor Paul is in close contact with the leaders of the school, and with them has identified how aid can be strategically directed to get food to the children and faculty.
If you are interested in getting involved please go here to make a difference!